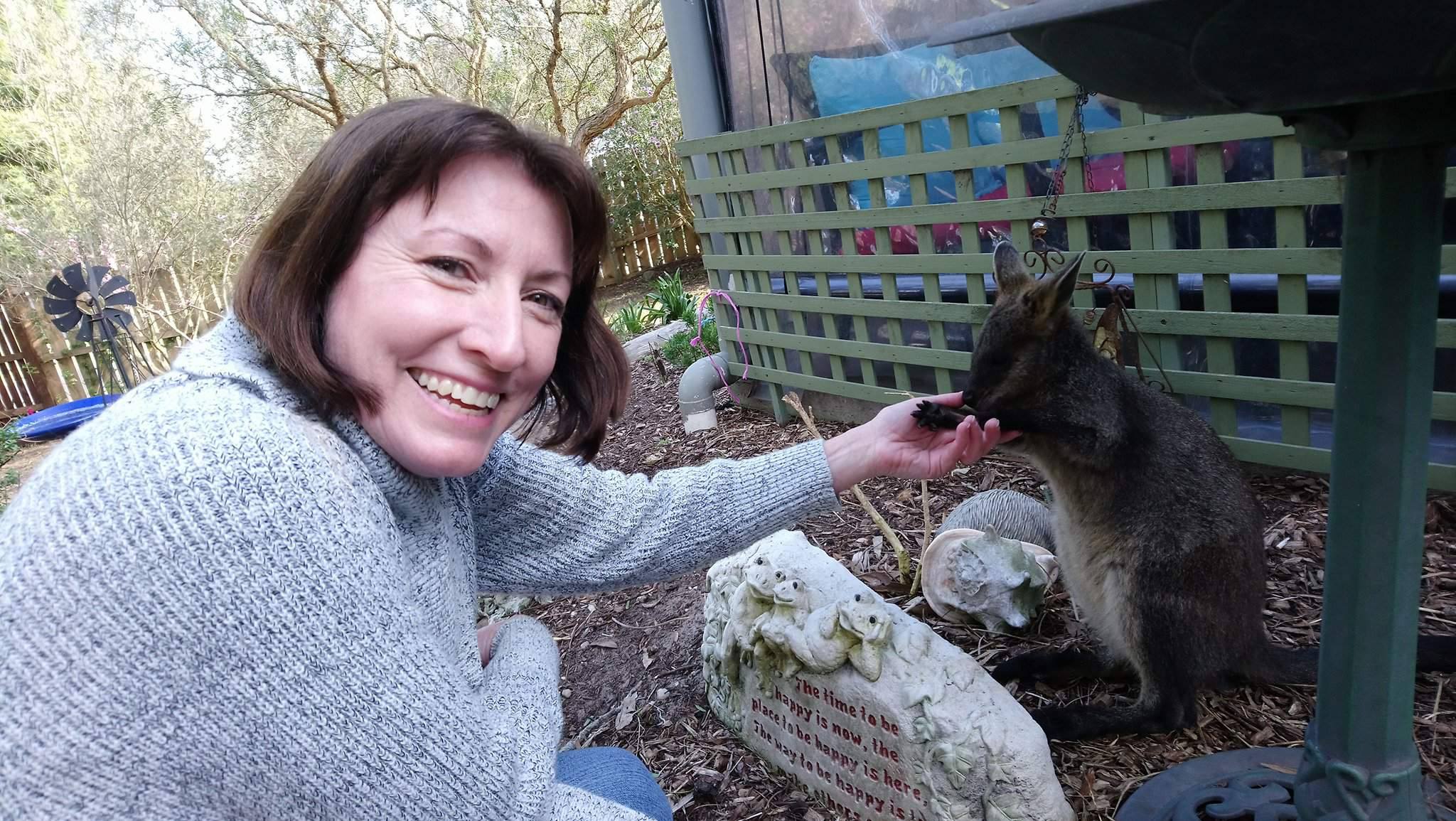 New Picture Book- Where's Lucky? - Coming April 2019!
Here I am meeting my muse, Lucky, the swamp wallaby. This photo was taken at Our Haven Wildlife Shelter, Golden Beach, Victoria, on a recent research trip to the shelter. My new picture book, Where's Lucky?, is based on this adorable little orphaned joey and will be illustrated by the talented Sandra Severgnini and published by Little Pink Dog Books.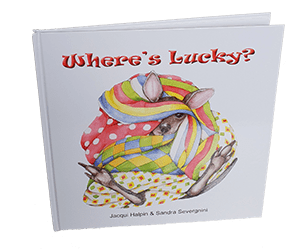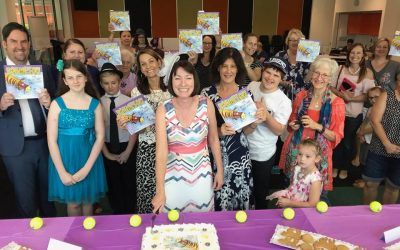 Fun, food, and fascinators filled Chermside Library's meeting rooms as friends, family, and visitors helped celebrate the launch of Jacqui Halpin's humorous new picture book, Parmesan, the Reluctant Racehorse.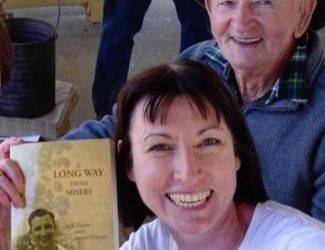 The Book Launch of A Long Way from Misery was a great success!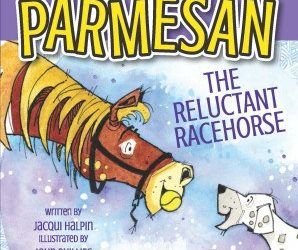 Exciting News! Jacqui's first picture book, Parmesan the Reluctant Racehorse, illustrated by John Phillips, was published in September 2017 by Little Pink Dog Books.