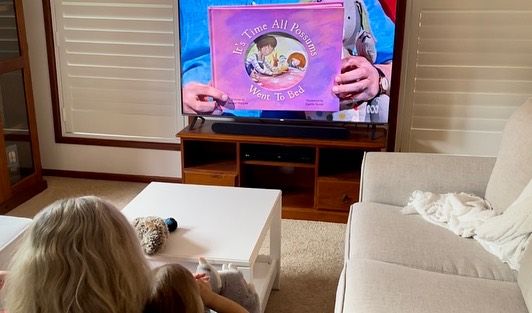 It's Time All Possums Went To Bed on Playschool
This is the pinnacle of my author career! My story is being read on Play School!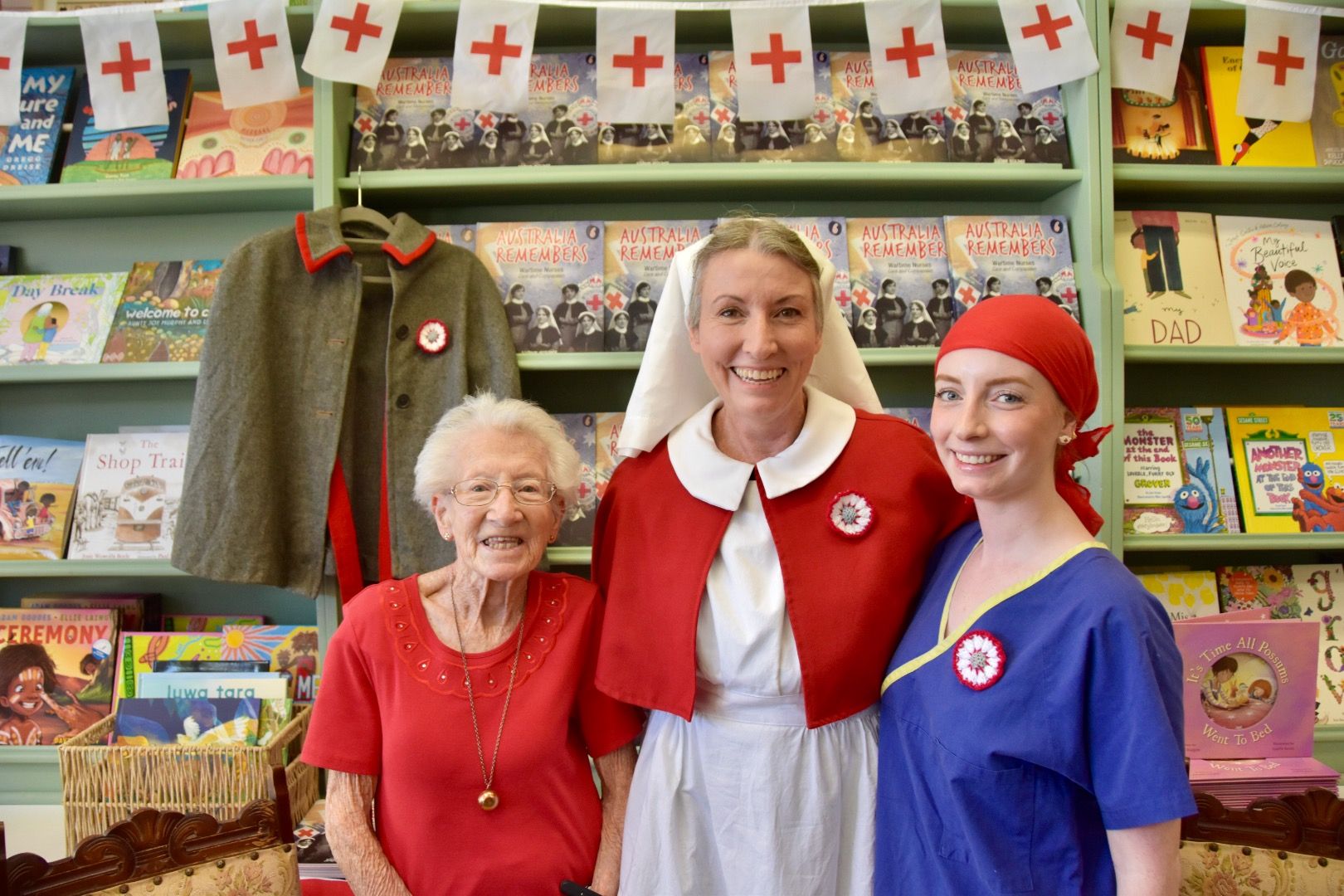 Three Generations of Nurses!
The book launch of Australia Remembers 6: Wartime Nurses – Care and Compassion was a joyous occasion and a fabulous celebration of hundreds of hours of hard work and research.
Held at the beautiful Quick Brown Fox Book Shop, a special highlight of the day was having my mum, a former British Army nurse, and my youngest daughter, a current registered nurse, celebrate with me.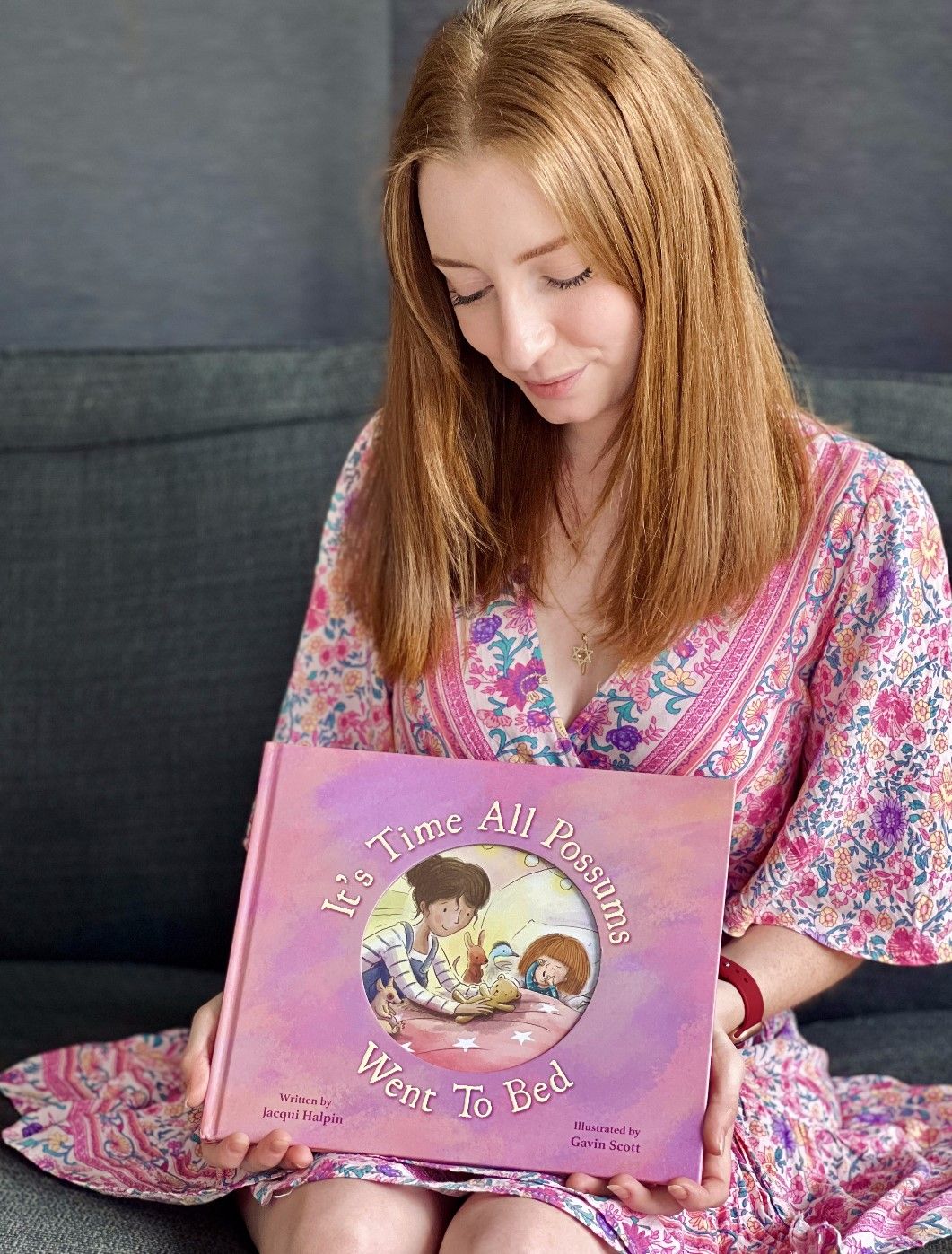 Finally!
It's Time All Possums Went To Bed will hit the shelves on 29 March 2022, and to say I'm excited is an understatement! This story has been a long time coming. It was inspired by my daughter's bedtime avoidance antics when she was a young girl and she's just turned 30!
But seeing how gorgeous it looks, it's well and truly been worth the wait!
My daughter, Bitty, with a copy of the book her creative delaying bedtime capers inspired.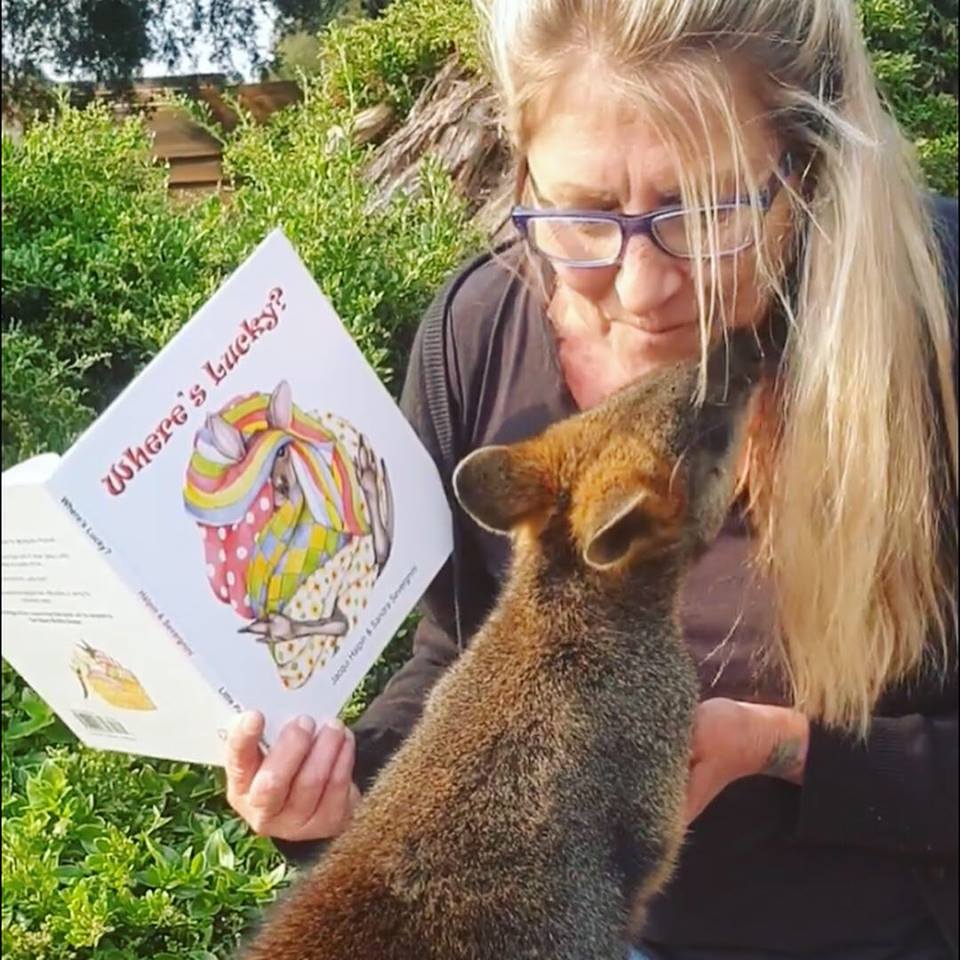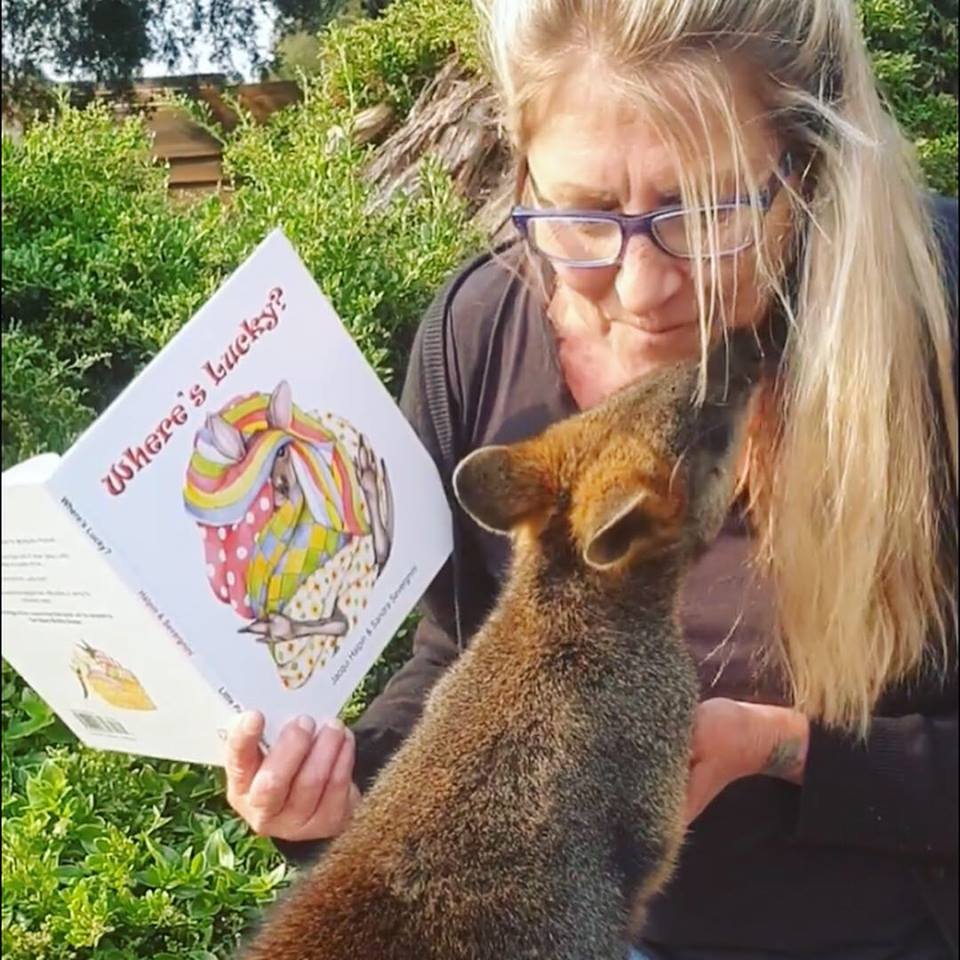 'Read it again, please, Mum'
Where's Lucky?, illustrated by the talented Sandra Severgnini and published by the wonderful team at Little Pink Dog Books, hopped into bookshops in April. Lucky the swamp wallaby was delighted with his copy. It is his story after all!
Where's Lucky was inspired by the amazing work of Theresa and Tony who run Our Haven Wildlife Shelter from their backyard in Victoria, and is based on Lucky, one of their rascally rescues.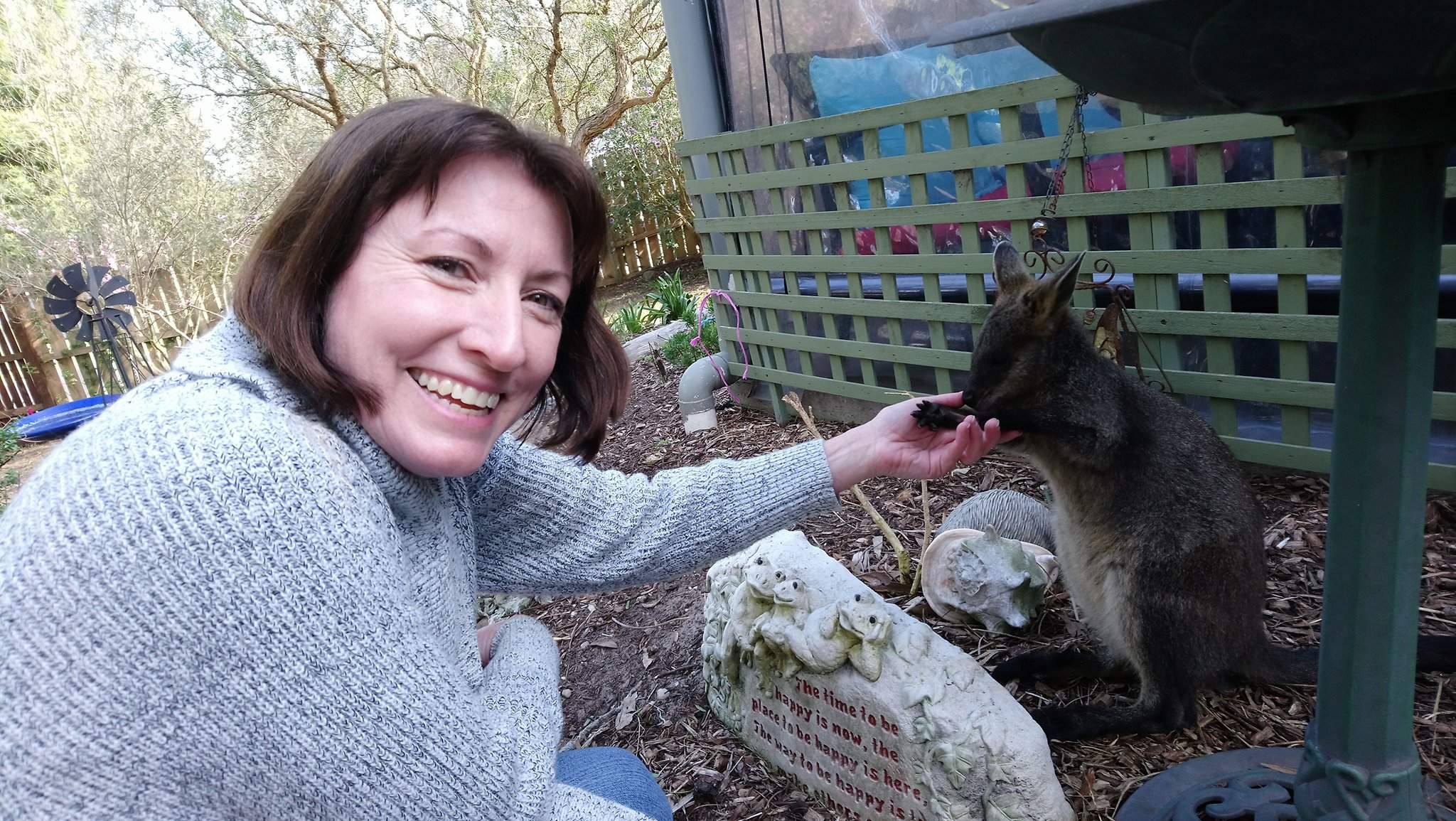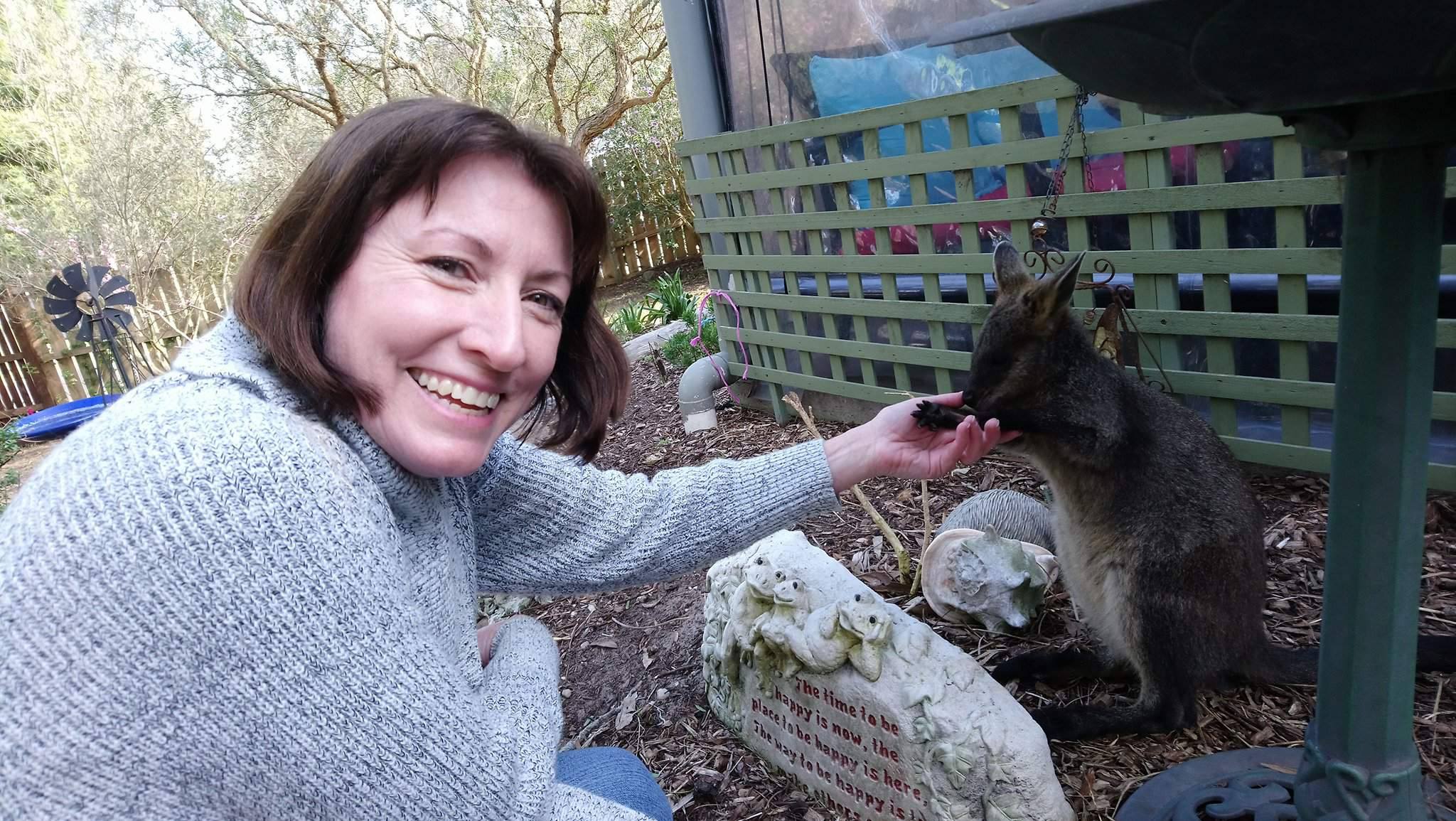 New Picture Book- Where's Lucky? - Coming April 2019!
Here I am meeting my muse, Lucky, the swamp wallaby. This photo was taken at Our Haven Wildlife Shelter, Golden Beach, Victoria, on a recent research trip to the shelter. My new picture book, Where's Lucky?, is based on this adorable little orphaned joey and will be illustrated by the talented Sandra Severgnini and published by Little Pink Dog Books.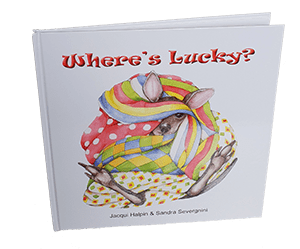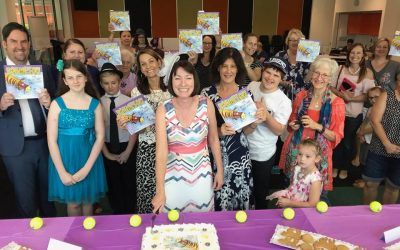 Fun, food, and fascinators filled Chermside Library's meeting rooms as friends, family, and visitors helped celebrate the launch of Jacqui Halpin's humorous new picture book, Parmesan, the Reluctant Racehorse.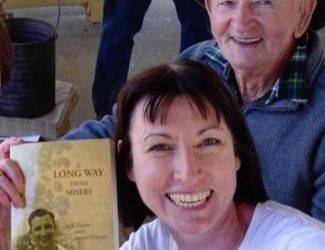 The Book Launch of A Long Way from Misery was a great success!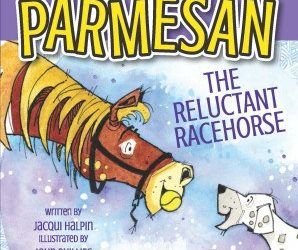 Exciting News! Jacqui's first picture book, Parmesan the Reluctant Racehorse, illustrated by John Phillips, was published in September 2017 by Little Pink Dog Books.